In our application, adding a new member to the Famoty family is as simple as possible. Just follow the instructions in the next pictures.    
For your family member to accept the invitation they need to install the Famoty app on their smartphone.
To join your family, you need to open the app and click on the Join Family button.
In the window that appears, you need to enter a confirmation code, which will be available in the next step.
Get a confirmation code and voila.
Easy peasy!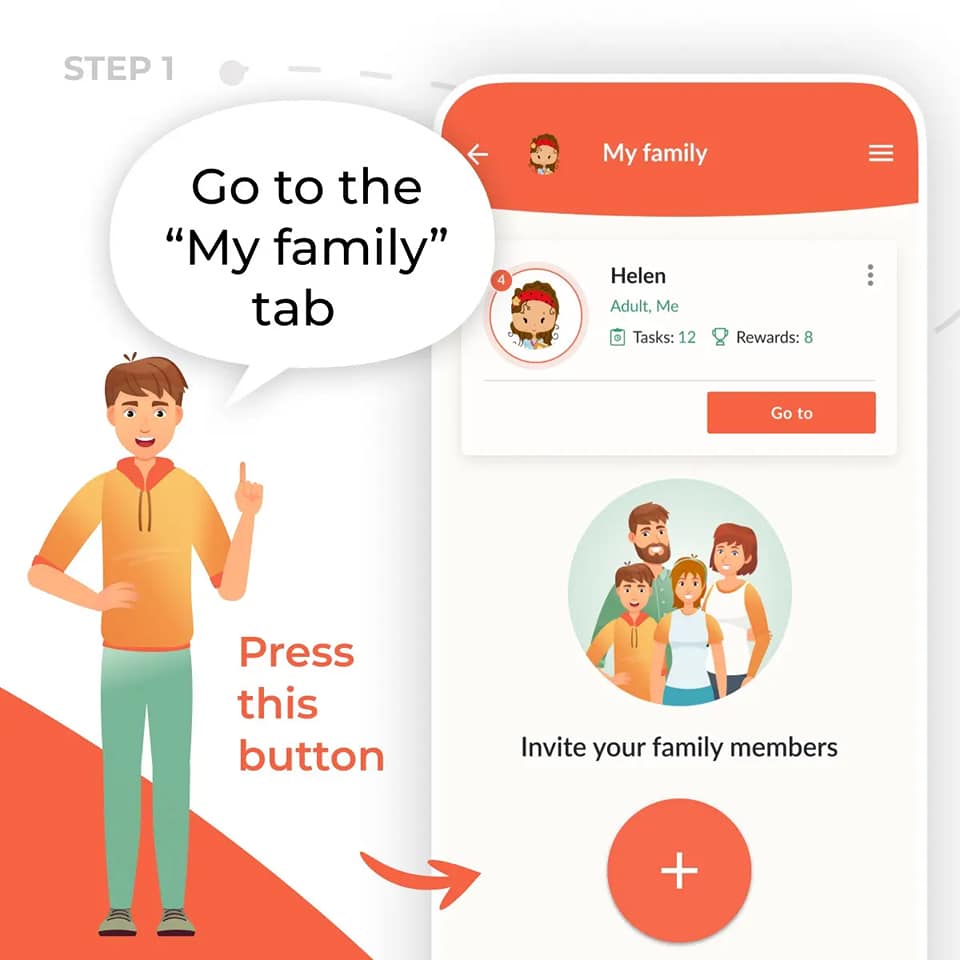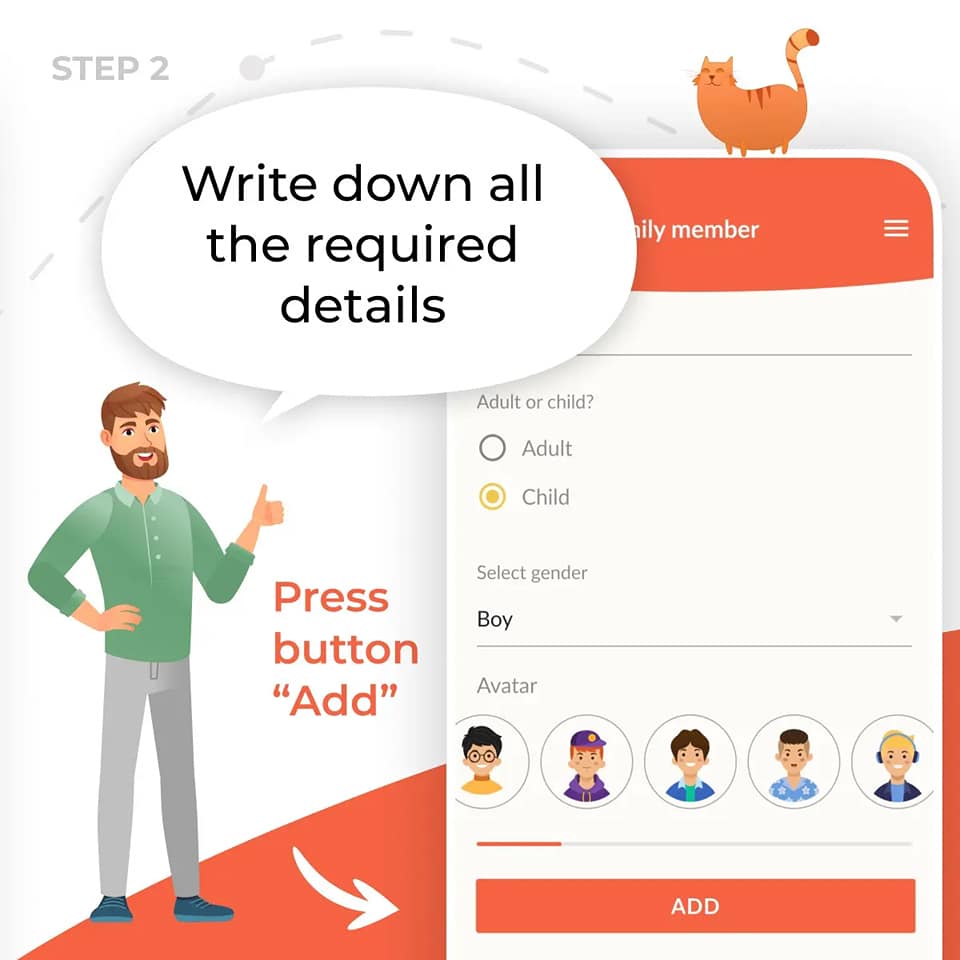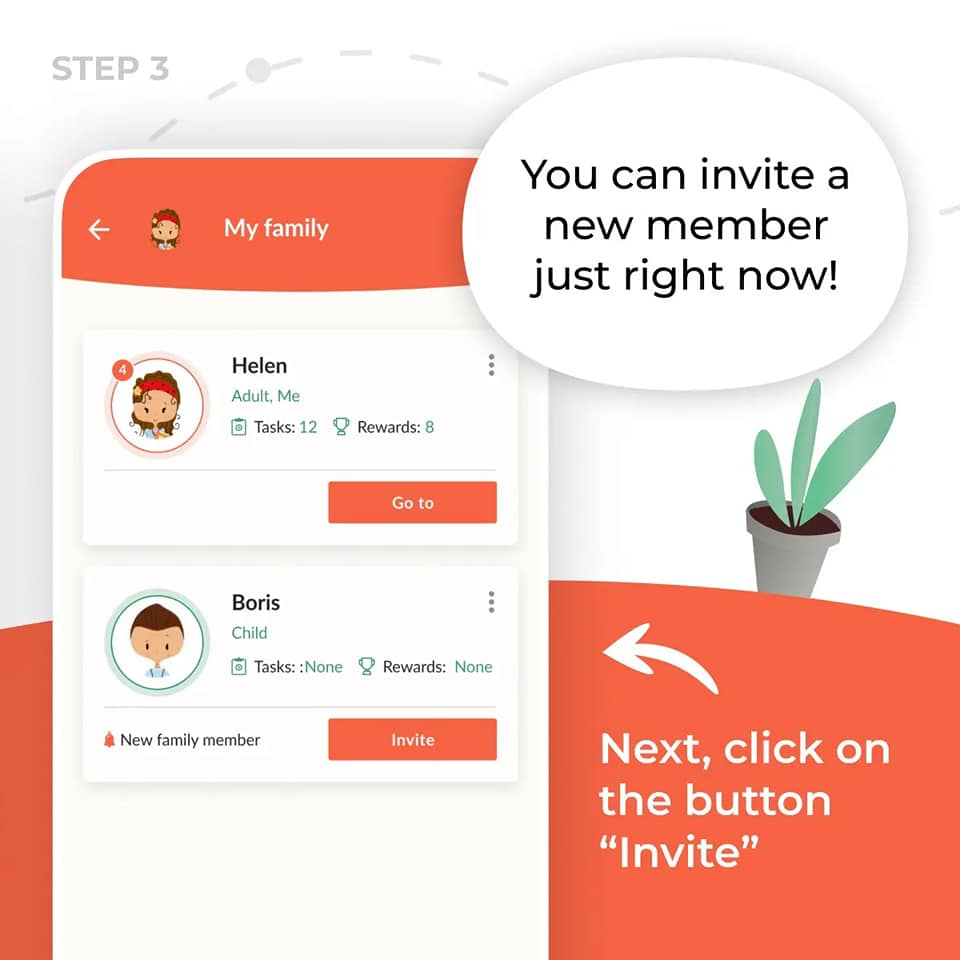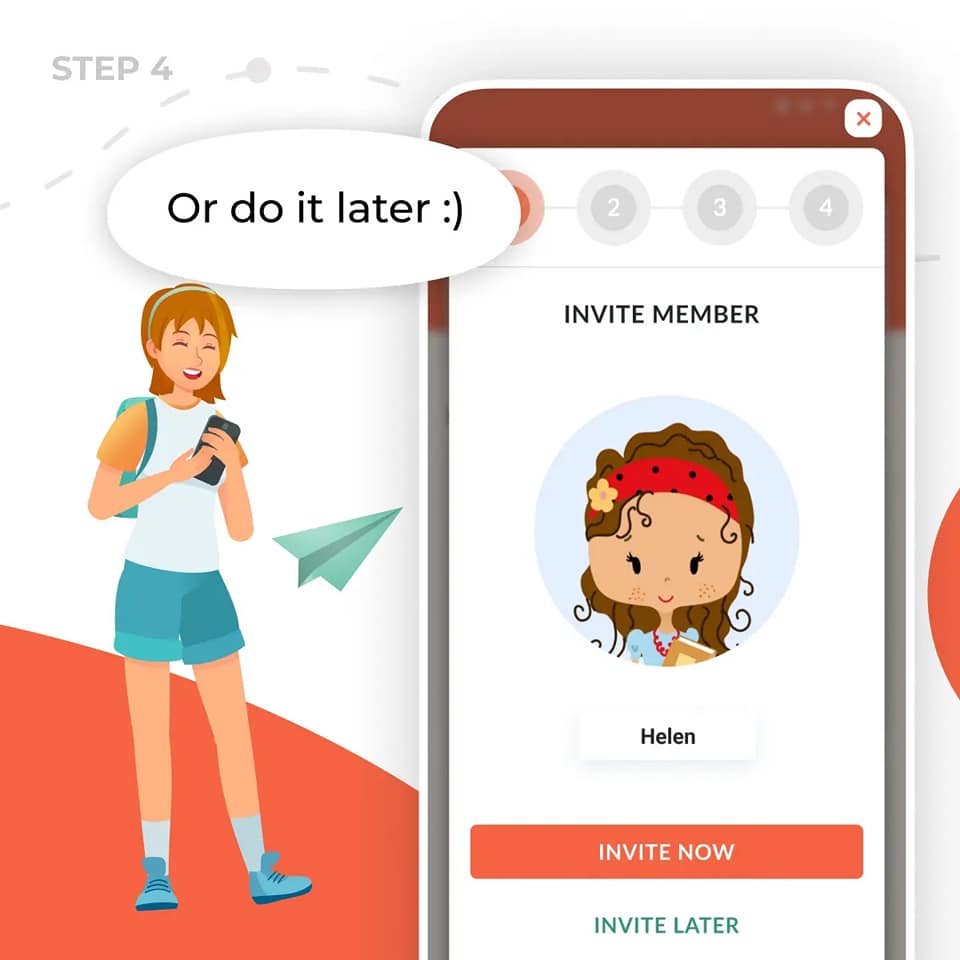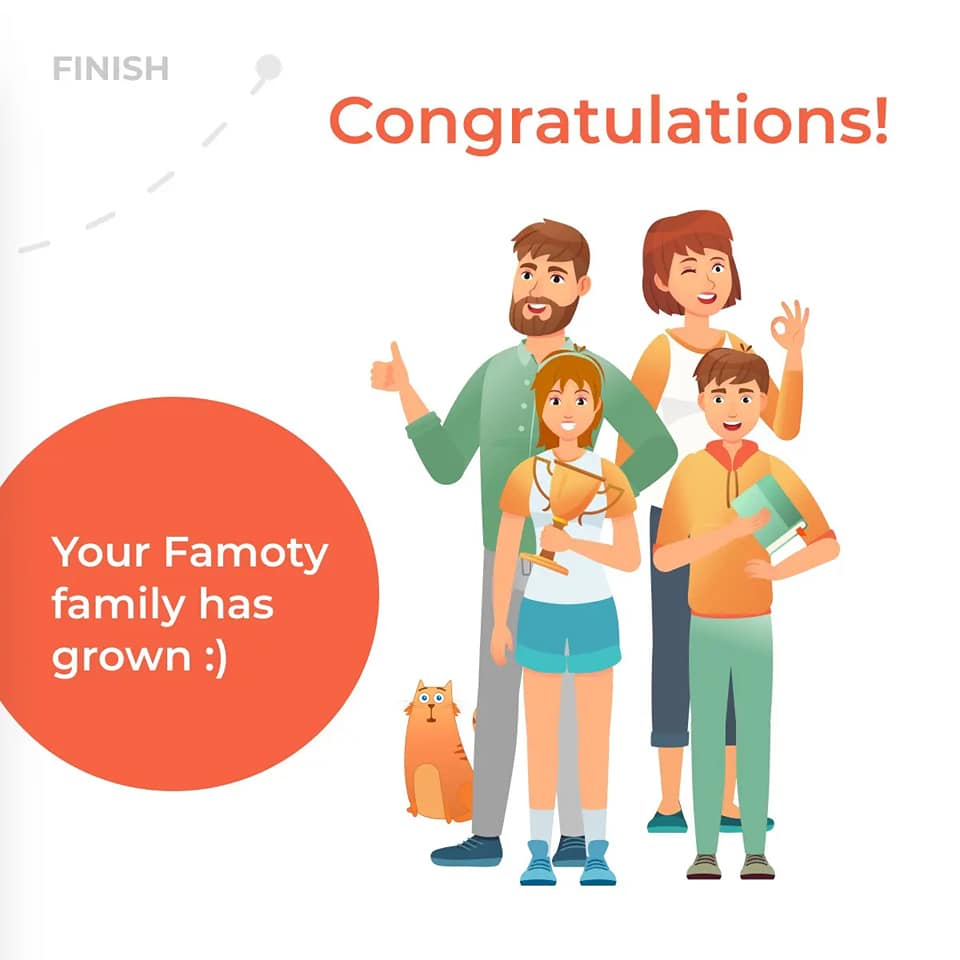 With our Famoty app, you can achieve great results without stress for you and your kid. Just try it!